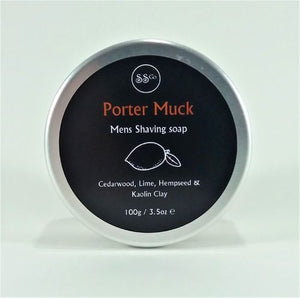 We have re stocked Top Forge and added a new shaving soap from Sheffield Skin Care: Porter Muck. Porter Muck is a cold pressed shaving soap is 100% natural and designed for men who like a real shave. It is made with skin nourishing oils such as Olive oil, Hempseed oil and Coconut oil. These oils help to soothe the skin during and after shaving and help to create a rich lather. We have added Kaolin clay to help give sticking power to the lather and help your blade glide more smoothly across the skin. This soap is scented with cedarwood,...
---
With great pleasure we can tell you that the tooth brushes from the bamboo brush society are dentist approved. Read the interview with dentist Paul Govers from Amsterdam. [interview] 
---

Today we have added 2 new products from Sheffield Skin Care: Top Forge and Reyt Good. Top Forge is a hard working hand foot & Body balm packed with skin nourishing Shea butter, Coconut & Sweet almond oil.  It is scented aromatic frankincense to tone and tighten the skin and Bergamot known to stimulate cells to bring a more even skin tone.  Sheffield Skin Care Reyt Good body scrub for men improves and smooth's the skin texture by sloughing away dead and dry skin. The addition of dead sea salt  with its high mineral content can help to remove toxins from the body. Cold pressed...
---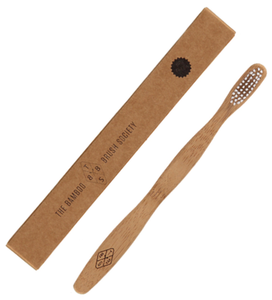 Today we have met Roger Nefkens- founder of the bamboo brush society. We are really happy to announce we will be partners in our sustainable journey and we will be stocking TTBS on our web shop. The handle is made of environmentally sustainable bamboo. It's heat-treated to carbonize the surface of the bamboo. This carbonization finishing process makes the handle water-resistant.The handle is 100% biodegradable, making it the perfect snack for your pet panda. Clean teeth, clean oceans, bright smiles.
---
We are very pleased to be selected with our Quoc Thang label, as a black sheep on Not Just A Label (NJAL). NJAL's Black Sheep are a selection of designers from the NJAL community that the scouting team have identified as being especially innovative, pioneering and striking in their work.  www.notjustalabel.com